Welcome to Brickipedia, a member of the Brickimedia Network. I hope you like the place and choose to join our work. You don't have to log in to read or edit articles on Brickipedia, but creating an account is quick, free and non-intrusive, requires no personal information, and gives you many benefits, including: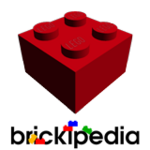 The use of a username of your choice
Your own user page
The use of your own personal watchlist to which you can add articles that interest you
The ability to rename pages
The ability to upload images
The ability to customize the appearance and behavior of the website
Your IP address will no longer be visible to other users.
In addition to all of this, logged in users don't see ads, allowing you to view the site with ease. We hope that you choose to become a Brickipedian and create an account.

I hope you enjoy editing here! If you have any questions, feel free to contact me on my talk page. Happy editing! —ToaMeiko
You are free to remove this message after you have read it.
Hi, you have recently been adding Lloyd Garmadon's appearance in 5004076 Minifigure Gift Set as a 2015 appearance, whereas this is false info and is being continually reverted. 5004076 Minifigure Gift Set was officially released in 2014 and thus is a 2014 appearance. If you have any questions, please let me know. --ToaMeiko (talk) 19:35, 3 January 2015 (UTC)
Hi, recently you've been changing the Lloyd Garmadon page to say that the new variant is called Zukin Variant, when in fact LEGO has confirmed that it is simply called Jungle Variant. Could you please refrain from changing that info in the future? Thank you. BrikkyyTalk 01:25, 12 February 2015 (UTC)
As you've been previously informed, the official name of this suit is Jungle, with the name officially coming from LEGO Ninjago: Tournament, "zukin" was just a placeholder name we had until an official one was released. Further attempts to revert these official names may result in a block

NovaHawk

22:06, 12 February 2015 (UTC)
Your recent edits on changing dates/variant names on various Ninjago pages have been reverted, and you have been blocked for a period of three days. Once this block has expired, you are welcome to come back and contribute in a productive manner.

NovaHawk

05:50, 15 February 2015 (UTC)
Your recent edits have been deemed to be vandalism and you have been blocked for a period of 1 month. If you continue with further such edits, you will have a longer block placed on you or you will be blocked permanently.

NovaHawk

08:55, 19 February 2015 (UTC)
Recent Ninjago edits
[
edit
]
Hi. Just thought I should let you know two things regarding your removal of information on some ninjago pages. 1) Those 80's style variants are actually official, as they have appeared in material released by LEGO at some point. 2) The 2014 Lloyd variant with no shoulder pads appeared in 70725 Nindroid MechDragon. If you could please refrain from removing this info in the future it would be very helpful. BrikkyyTalk 13:44, 21 March 2015 (UTC)
| | |
| --- | --- |
| | Hello from Brickipedia. Your recent edits to Lloyd Garmadon were identified as unproductive and have been reverted. Please make sure that your edits are appropriate in the future, or you will be blocked. |
| | |
| --- | --- |
| | Hello. Your unproductive edits, such as your edit to Lloyd Garmadon and Lord Garmadon have been reverted. Do not continue to violate Brickipedia's policies, and damage the content of our articles or you will be blocked from editing. |
Your recent edits have been deemed to be vandalism and you have been blocked for a period of 1 year. If you continue with further such edits, you will have a longer block placed on you or you will be blocked permanently.

NovaHawk

12:21, 22 March 2015 (UTC)
Your persistent vandalism has caused you to have a permanent block from this wiki placed on your account.

LegoFan4000

talk

11:30, 6 July 2016 (UTC)
---