From Brickipedia, the LEGO Wiki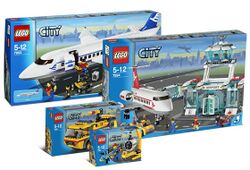 Product Collections are product bundles which contain an assortment of several sets that usually belong to a common theme or have a common subject. In contrast to Bonus Packs, which contain exclusive sets that are not sold individually, product collections usually feature sets that could just as well be bought separately.
Product collections usually have a four-digit number with a preceding "K" or a five-digit number beginning with "6".
See Category:Product Collections for a list of sets.