From Brickipedia, the LEGO Wiki
Welcome to Brickipedia! I hope you like the place and choose to join our work. You don't have to log in to read or edit articles on Brickipedia, but creating an account is quick, free and non-intrusive, requires no personal information, and gives you many benefits, including: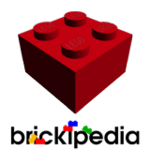 The use of a username of your choice
Your own user page
The use of your own personal watchlist to which you can add articles that interest you
The ability to rename pages
The ability to upload images
The ability to customize the appearance and behavior of the website
Your IP address will no longer be public to other users.
We hope that you choose to become a Brickipedian and create an account.
I hope you enjoy editing here! If you have any questions, feel free to contact me on my talk page. Happy editing! —CJC
You are free to remove this message after you have read it.
---