From Brickipedia, the LEGO Wiki
Welcome to Brickipedia, a member of the Brickimedia Network. I hope you like the place and choose to join our work.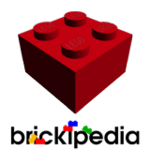 Here are a few helpful links to get started:
Internal pages:
External Wikipedia pages:
Remember that you should always sign your comments on talk and vote pages using four tildes, like this: ~~~~.
I hope you enjoy editing here and being a Brickipedian! If you have any questions, feel free to contact me on my talk page. Happy editing! —ToaMeiko
You are free to remove this message after you have read it.
With the amount of similar contributions you've been making by adding links to articles, do you think it would be more efficient for you to create a bot to perform such tasks? --ToaMeiko (talk) 22:36, 12 January 2014 (UTC)
Redirects
[
edit
]
There's no point changing links right now. Redirects will be imported this week... --ToaMeiko (talk) 23:29, 12 January 2014 (UTC)
A kitten for you!
[
edit
]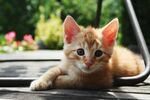 For all your recent edits :)
LK901 08:54, 30 April 2014 (UTC)