Brickipedia News:Home
From Brickipedia, the LEGO Wiki

News
Have news? Report it

here

!
Brickipedia News:21313 Ship in a Bottle revealed
User:NovaHawk 01:09, 11 January 2018 (UTC)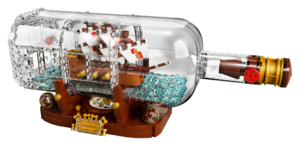 21313 Ship in a Bottle, the latest LEGO Ideas set to be produced, has been revealed by The LEGO Group. The 962-piece set will go on sale in just under three weeks, on February 1.
---
Brickipedia News:10256 Taj Mahal revealed
User:Brikkyy13 23:48, 30 October 2017 (UTC)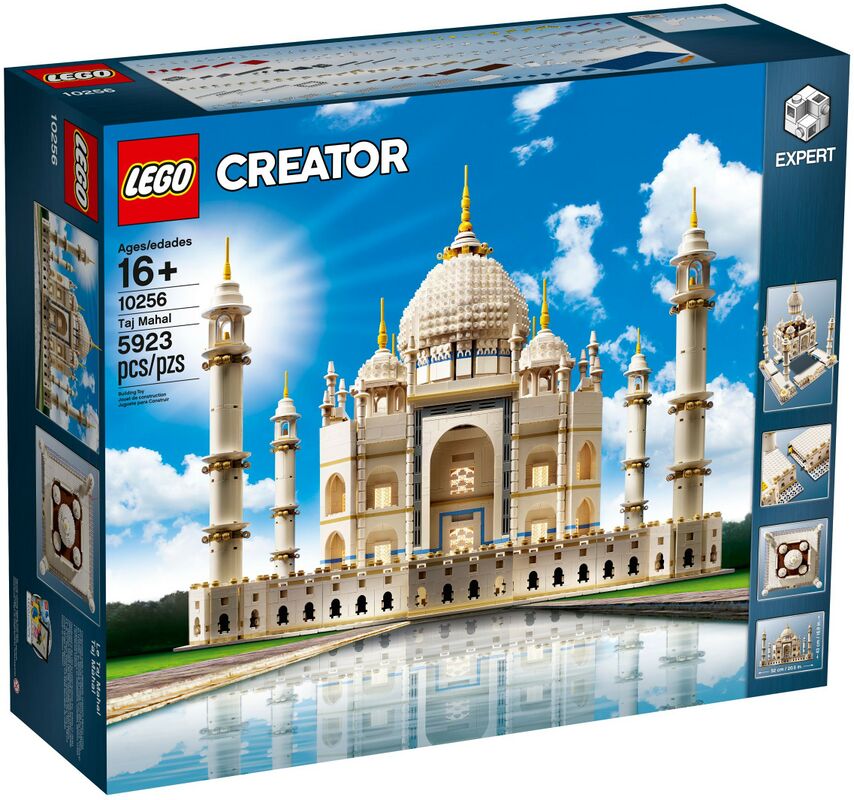 LEGO has unexpectedly revealed 10256 Taj Mahal, a re-release of the original Taj Mahal model. The new set contains 5293 pieces, just one more piece than the original. There's no confirmation, but many are assuming this extra piece to be a brick separator. The set will cost $369.99 USD/£299.99 GBP/€329.99 euros and will be released on November 27, 2017. More images below.
What are your thoughts on this set? Let us know in the comments below!
---
Brickipedia News:Dimensions discontinued
User:NovaHawk 10:35, 24 October 2017 (UTC)
After rumours going around for a while, The LEGO Group has officially announced that LEGO Dimensions will be discontinued, meaning that the recently released ninth wave is the last. Here's the full statement below:

This is a description taken from LEGO Dimensions Twitter. Please do not modify it. (visit this item's product page) Warner Bros. Interactive Entertainment, TT Games and The LEGO Group would like to thank fans for their ongoing support of LEGO Dimensions. After careful consideration, we will not be producing new expansion packs for the game beyond what is now available. We will continue to provide ongoing server and customer support for all LEGO Dimensions packs. Existing packs will continue to work interchangeably and will remain available for purchase.
---
Brickipedia News:70922 The Joker Manor revealed
User:NovaHawk 06:32, 27 September 2017 (UTC)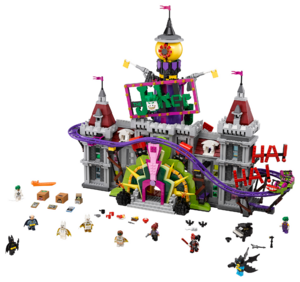 70922 The Joker Manor has been revealed by LEGO. The 3444-piece set goes on sale in November for US $269.99/£249.99, and features Wayne Manor after it was transformed by The Joker towards the end of The LEGO Batman Movie, along with 10 minifigures. Let us know what you think in the comments below!
---
Brickipedia News:75192 Millennium Falcon officially revealed
User:Vasko 15:01, 31 August 2017 (UTC)
The next set in the Star Wars Ultimate Collector's Series line, 75192 Millennium Falcon, has been officially revealed! LEGO's largest set to date will contain 7541 pieces and will cost UK £649.99/US $799.99/DE 799.99€. It will be available to VIPs from the September 14, with a wide release on October 1.
Check out all the images of the set below and tell us your thoughts in the comments!
---
Older entries...