From Brickipedia, the LEGO Wiki
Welcome to Brickipedia, a member of the Brickimedia Network. I hope you like the place and choose to join our work.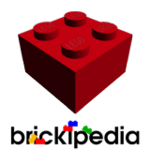 Here are a few helpful links to get started:
Internal pages:
External Wikipedia pages:
Remember that you should always sign your comments on talk and vote pages using four tildes, like this: ~~~~.
I hope you enjoy editing here and being a Brickipedian! If you have any questions, feel free to contact me on my talk page. Happy editing! —ToaMeiko
You are free to remove this message after you have read it.
I blocked you from chat? No, I did not. I saw that you were blocked, but had no involvement with it. It was LFY that blocked you. Sorry for the misunderstanding. --Knight
| | |
| --- | --- |
| | Good edits on Agents. CJC95 (talk) 16:13, 7 February 2014 (UTC) |
Some stroopwafels for you!
[
edit source
]
| | |
| --- | --- |
| | Thanks for all of the editing last night! :) Berrybrick (talk) 20:35, 7 February 2014 (UTC) |
Stoopenwafels are Danish, and that's how they spell it. :P Berrybrick (talk) 14:06, 8 February 2014 (UTC)
Hey, I want to talk privately to you here, where no one can interrupt. A lot of people have been mad at you for being strict. They were disrespectful to you, but I also think you are kind of strict. If someone "swears", you don't need to yell at them. It's just words anyways. Just try to be calm, and make sure you're being reasonable. Again, I highly suggest you watch this video to see how I feel and what my point is. I'm sorry if this makes you mad, I just wanted to say my feelings. --Knight
You earned bronze

You have won the bronze medal in

ToaMeiko's

Post-Launch Editing Contest

. Congratulations!

Here are your stats:
44 mainspace edits – 12 page creations – 1 inventories – 0 reviews
I hope you like it. I tried to do it in a chronological order based off of theme releases/discontinuing.
I'm not done just yet though.
In the 3rd timeline of the 4711th sector of the LEGO universes, space development developed. FAST. In 1974, GSSA (Galactic Spaceship and Space Administration) formed Classic Space (known as CS) and started to prepare for a launch in 1979. However, things sped up, and it was launched a year earlier. In 1981, CS began the Further Space Exploration project, which sent out to explore other planets. In 1987, most CS work subsided in favor of FSE's successor, Futuron (CS would end completely in 1989). Futuron had better outfits, better equipment, and a new, state-of-the-art monorail on the moon. But a new villain name, named Blacktron for their obvious total black outfits and vehicles, was set out to destroy the monorail that allowed transportation of goods, ores, and Futuronauts. The Galactic Government, formed in 1981 (the same year of the FSE), heard news of this and began building spaceships and a base on Tethys to stop them. But when Space Police got there, most of the monorail was destroyed, and Futuron ended in 1990 despite all efforts.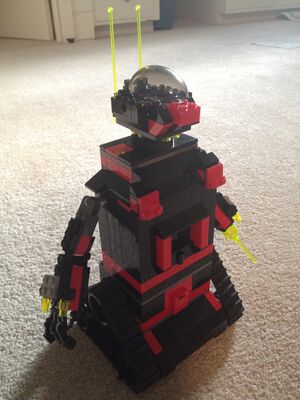 Sorry, I had to leave fairly suddenly. My avatar was actually probably one of the easiest Photoshops I've done :P I just got this (in a higher res from somewhere else) and this, ripped the head off Iron Man and moved it up and stuck the Galaxy Patrol armour in between, then just did some tinting and colour replacement and that was it really :)

NovaHawk

04:02, 9 May 2014 (UTC)
The Gold Brick
Thank you for helping me with projects, the Castle RP ideas, etc.! You deserve this one. :) Sibo2808 (talk) 18:42, 3 August 2014 (UTC)
Sorry, I was a bit busy at the moment. Come back! ;( ;( Sibo2808 (talk) 18:49, 9 September 2014 (UTC)
I haven't seen you so much in a while, and I doubt that you will read this:
Could you please come back on? :-(
Sibo2808 (talk) 20:37, 3 October 2014 (UTC)
Sorry about that on chat. I'm just so tired, and a little sad right now. Could you please come back on? Let's just forget what happened. :(
Sibo2808 (talk) 16:26, 19 October 2014 (UTC)
Saw you were looking for me on chat. So... Hello! Camotoy 12:08, 17 March 2015 (UTC)