Brickipedia News:10256 Taj Mahal revealed
From Brickipedia, the LEGO Wiki
Brickipedia News:10256 Taj Mahal revealed
User:Brikkyy13 23:48, 30 October 2017 (UTC)
by Brikkyy13
October 30, 2017. Last updated October 31, 2017.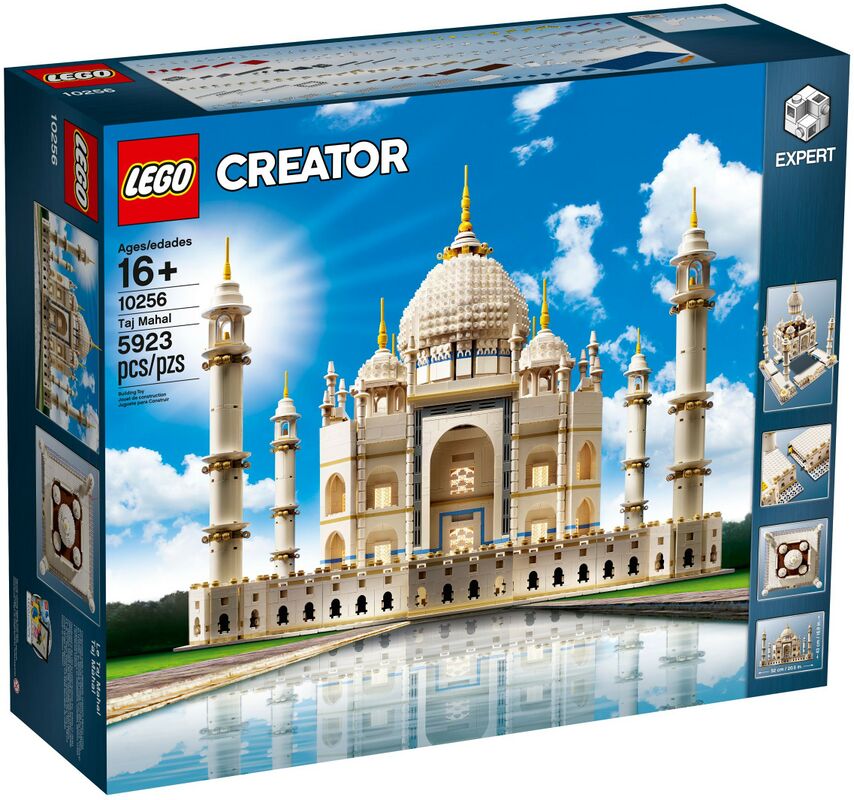 LEGO has unexpectedly revealed 10256 Taj Mahal, a re-release of the original Taj Mahal model. The new set contains 5293 pieces, just one more piece than the original. There's no confirmation, but many are assuming this extra piece to be a brick separator. The set will cost $369.99 USD/£299.99 GBP/€329.99 euros and will be released on November 27, 2017. More images below.
What are your thoughts on this set? Let us know in the comments below!
---
Comments (4)