User:Soupperson1/How to make a userpage
From Brickipedia, the LEGO Wiki
Hi, I'm Soupperson1 and this is a step by step guide on how to create a userpage.
Step 1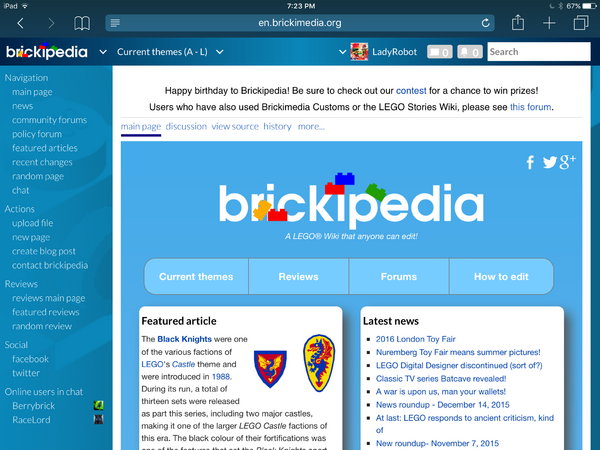 Click your username in the top right corner.
Step 2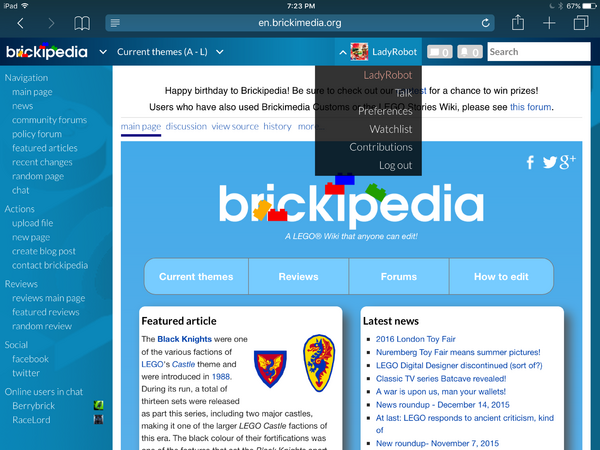 A drop box should appear
Step 3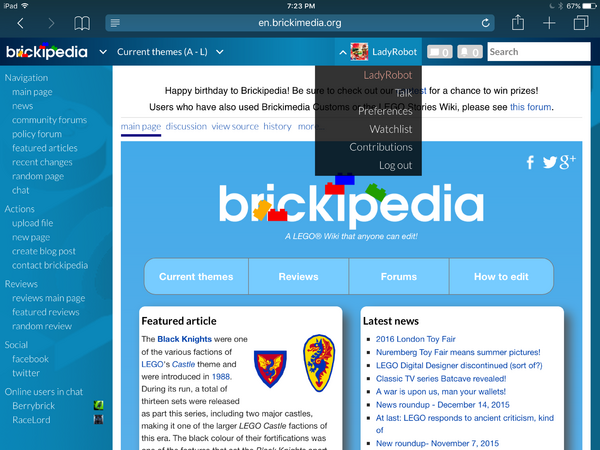 Click the redlink that has your name.
Step 4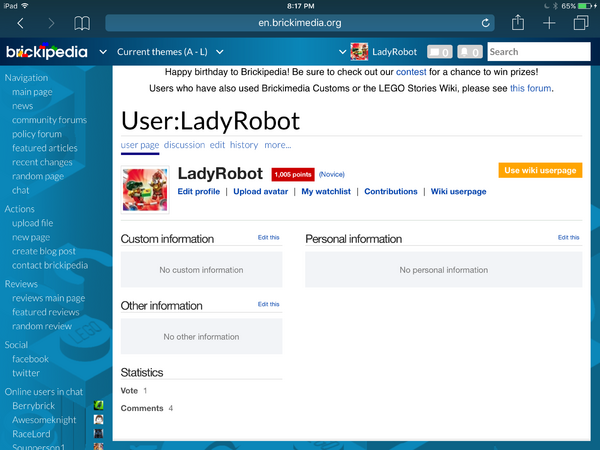 This page should come up. Press the orangish yellowish button saying "Use wiki userpage", it's in the top right corner.
Step 5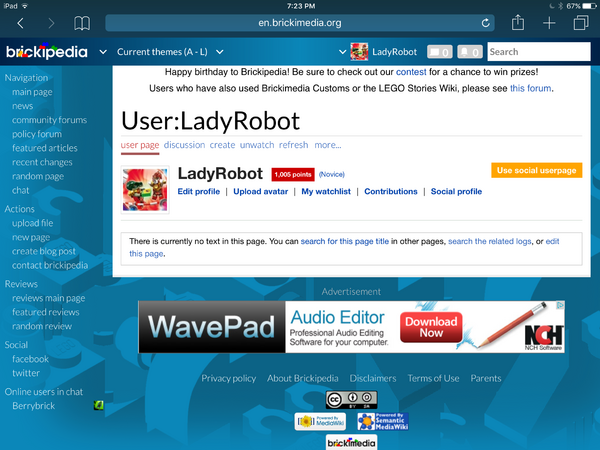 Step 6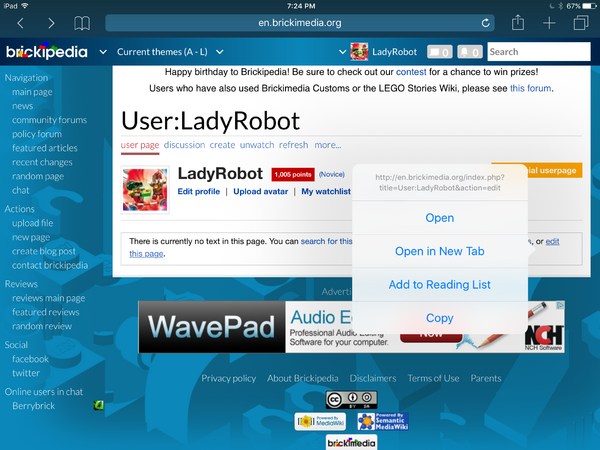 Click the blue link that says "edit this page", as highlighted.
Step 7

This page should come up.
Step 8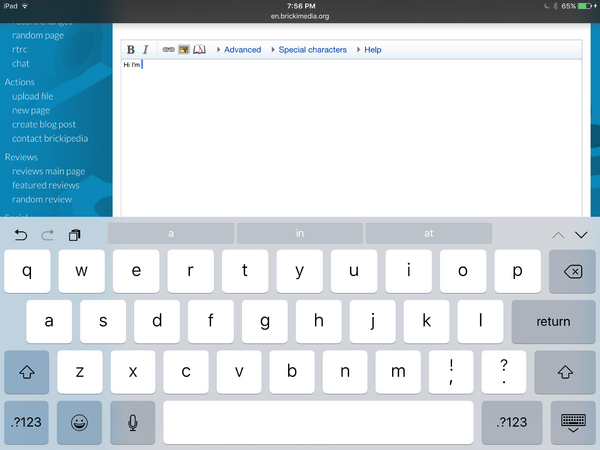 Begin to write your user page, take your time and don't rush. It can be as long or as short as you want.
I suggest adding user boxes from Brickipedia:Userboxes
Step 9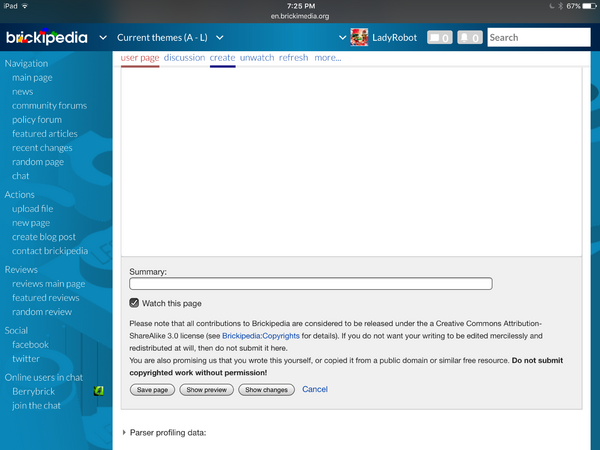 Once it's read over, you can press the "Save page" button, it's the grey button in the bottom left corner.
I hope you enjoy writing your user page, if you have any trouble ask on Special:Chat or leave a message on my talk page,User_talk:Soupperson1.