Welcome!
[
edit
]
Welcome to Brickipedia. I hope you like the site and choose to join our work.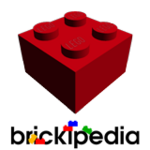 Here are a few helpful links to get started:
If you have any questions, feel free to ask in Chat, ask an administrator, or ask me at my talk page.
I hope you enjoy editing here and being a Brickipedian! Happy Editing! —NovaHawk
You are free to remove this message after you have read it.
Re: 2018 Harry Potter
[
edit
]
Hey, great to see you again! I thought you might have been someone who's been here before since you seemed to really know what you were doing :) Sorry it's taken so long to reply (been down sick for a few days). Umm... yeah that was just a temporary name I put in until I could think of something- the problem with saying first year is they could technically be second year as well. I still don't have any ideas, so if you can think of anything, you're more than welcome to go ahead and change it and I'll keep trying to come up with something (even what you had is probably better now I think of it, feel free to just rv me). Also did you want your old account merged to this one? If you do, you'll probably need to contact Lcawte (I'm not sure how ShoutWiki handles merging accounts, sorry I can't really help with that).

NovaHawk

13:08, 23 February 2018 (UTC)
You'd probably need to get in touch with ShoutWiki staff via Special:Contact. CJC (talk) 21:31, 23 February 2018 (UTC)

^ Yeah that (I'm good at knowing about these things :P)

NovaHawk

23:13, 23 February 2018 (UTC)