From Brickipedia, the LEGO Wiki
Welcome to Brickipedia, a member of the Brickimedia Network. I hope you like the site and choose to join our work.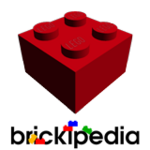 Here are a few helpful links to get started:
If you have any questions, feel free to ask in Chat, ask an administrator, or ask me at my talk page.
I hope you enjoy editing here and being a Brickipedian! Happy Editing! —NovaHawk
You are free to remove this message after you have read it.
Thank you
[
edit
]
Thank you for all you recent edits :D SamanthaNguyen (talk) 22:18, 9 August 2016 (UTC)
A barnstar for you!
[
edit
]
The Tireless Contributor Barnstar
Fo all your hard work on city stuff.

LegoFan4000

talk

21:58, 10 August 2016 (UTC)
Gold Brick
[
edit
]
Gold Brick

Vasko has awarded you a Gold Brick! Gold Bricks are awards given by users to other users for all their hard work. Great job!

You can copy the code for this Gold Brick and add it to your userpage.




Keep up the great work on those City articles! - Vasko (talk) 10:42, 23 August 2016 (UTC)
A barnstar for you!
[
edit
]
The Editor's Barnstar
Thanks for all your help with the LEGO Store articles!

NovaHawk

21:51, 11 November 2016 (UTC)
Uploading images
[
edit
]
Hi, Vasko told me you were having some problems with uploading images, just wondering if I could help out at all? If you could tell me what exactly happens when you try to upload an image I'll try and figure out what's going wrong. Thanks,

NovaHawk

07:08, 28 April 2017 (UTC)

Hi NovaHawk, when I use the link http://en.brickimedia.org/wiki/Special:Upload, I get a permission error: "You do not have permission to upload this file, for the following reason: The action you have requested is limited to users in one of the groups: Administrators, System Administrators." Thanks, --Fischkiste (talk) 19:35, 30 April 2017 (UTC)

Oops, that never got changed when we got rid of Meta, sorry I didn't even think about that. I don't have access to change that kind of thing but I'll file a thing on the bug reporter and leave something in the forum, hopefully someone will see it and fix it as soon as possible

NovaHawk

10:15, 1 May 2017 (UTC)

Now it works. Thanks, --Fischkiste (talk)

Good to hear it's all working again (I forgot my password for phabricator so only just saw the message that Lcawte had fixed it a couple of days ago, sorry I didn't find out and tell you earier)

NovaHawk

06:35, 5 May 2017 (UTC)
A barnstar for you!
[
edit
]
The Editor's Barnstar
Thanks for all your work on the City articles!

NovaHawk

00:01, 10 June 2017 (UTC)
Sorry I haven't been much help lately, I should have some time soon to work on the June wave too

NovaHawk

00:02, 10 June 2017 (UTC)
Re: Special:DoubleRedirects
[
edit
]
Hey Fischkiste, I vaguely remember seeing that a couple of months ago and then I completely forgot to do anything about it, sorry. There's nothing I can really do about it since it's more of a backend problem, but I've put a bug report on Phabricator (link), hopefully it'll get sorted out soon. Also, I know BotM's been getting no activity in the last year or so, but I've put you in as January's Brickipedian of the Month, so feel free to use {{User BOTM|January 2018}} if you like :) And thanks very much for all the work you've been doing, I've definitely noticed it it all in the recentchanges :D

NovaHawk

05:15, 1 January 2018 (UTC)

Turns out there was something I could do with the redirects after all, Lcawte's shown me how to refresh special pages, so if anything like that happens again just let me know. I was going to go through and fix the redirects all up but I've got to go unexpectedly, I should be able to get to the rest in about 12 hours or so

NovaHawk

11:44, 1 January 2018 (UTC)