From Brickipedia, the LEGO Wiki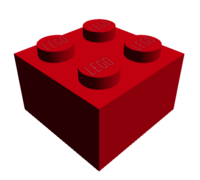 Brickipedia, located at en.brickimedia.org, is the internet's largest LEGO wiki, and was founded on January 29, 2006. Brickipedia's goal is to provide a free online encyclopedia on everything LEGO, created and maintained by a community of users just like you. More than 17 years after it was established, Brickipedia has reached a size of 30,104 articles, and has 4 active users right now. Originally hosted at Wikia (now Fandom), Brickipedia moved to an independent server for a few years, before moving to ShoutWiki in 2017.
As an encyclopedia about LEGO, Brickipedia's main focus is on the documentation of official LEGO products (such as sets, games and minifigures) and related subjects (themes, history etc.).
Statistics
Brickipedia has 30,104 articles and a total of 189,194 pages.
On Brickipedia, a total of 1,413,218 edits have been made, by editors, of which we have 4 currently active.
Notes


See also