Welcome to Brickipedia! I hope you like the place and choose to join our work. You don't have to log in to read or edit articles on Brickipedia, but creating an account is quick, free and non-intrusive, requires no personal information, and gives you many benefits, including: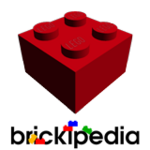 The use of a username of your choice
Your own user page
The use of your own personal watchlist to which you can add articles that interest you
The ability to rename pages
The ability to upload images
The ability to customize the appearance and behavior of the website
Your IP address will no longer be public to other users.
We hope that you choose to become a Brickipedian and create an account.
I hope you enjoy editing here! If you have any questions, feel free to contact me on my talk page. Happy editing! —NovaHawk
You are free to remove this message after you have read it.
Elemental Masters
[
edit
]
Hi, thanks for all your additions to the Elemental Master pages over the last few days :) Just wanted to let you know that according to Tommy Andreasen (producer of the TV series), there's approximately 100 generations between the first Elemental Masters and the current group so they're not the sons/daughters of the original Masters. As for the relations between the Elemental Alliance who fought in the Serptentine War and the current generation, we only know that Lightning was Jay's mother, Ice passed his powers onto Zane, Ray passed his powers to Kai while Maya's went to Nya, Cole's grandfather passed his powers to Cole's mother who passed them to Cole, and Krux and Acronix have no known children. As for the rest, the best we can really say is that they're descendents/ancestors since we don't know exactly how they're related. Hope that helps,

NovaHawk

12:26, 12 June 2019 (UTC)
Transcripts
[
edit
]
Hi, thanks for the transcript you recently made of Way of the Ninja, however we unfortunately don't allow transcripts on our site (see January 2015 in Brickipedia:Site updates). I think this was partly to do with potential copyright issues that could get our site into trouble. We do however allow links to transcripts so if you do find a site with a transcript you're more than welcome to list it under an "External links" section on an episode article. Sorry again, and thanks for all the work you've been doing on the Ninjago pages

NovaHawk

11:05, 2 July 2019 (UTC)
Redirects
[
edit
]
Hi, I've noticed you've recreated several recently-deleted redirects such as "Devil Titan", "Great Beast (Preeminent)", and "Queen of the Cursed". Because these are not official titles for the characters, I will be deleting them again, as they serve no purpose on this encyclopaedia. Please refrain from further adding noncanon content to the articles. Thanks! –LCF (talk!) 18:31, 30 August 2019 (UTC)
Your edits about Ninjago characters
[
edit
]

Hello, I've noticed that you've been adding a lot of noncanon information to the "List of Ninjago: Masters of Spinjitzu Characters" article (please see: Brickipedia's policy on noncanon content). The total lack of punctuation make the paragraphs illegible, and unfortunately many of your edits are formatted in this fashion. This is, interestingly to me, in stark contrast to the quality of your contributions to episode articles, which are incredibly valuable to this site. As such, I would greatly appreciate if you took the following into consideration.
Many of the character descriptions you have added are largely incomprehensible, such as:
"Son of Garmadon and Misako Nephew of Wu Formerly Harumi's Love Interest and Boyfriend Adoptive Son-In-Law of Emperor and Empress of Ninjago Descendant and Grandson of the First Spinjitzu Master and Descendant and Great-Grandson of Firstbourne and Omega/Green Ninja/Golden Ninja/Master of Energy Green Power Green Light Power Twilight Balance Friendship Dragon Flame Dragon's Flame Dragon Fire and Dragon's Fire; formerly Master of Golden Power and Light".
On top of that, Lloyd is not the the adoptive son-in-law of the royal family, as he is not married to Harumi. This inconsistency seems to be present in other romantic relationships, such as the kin of Jay and Nya, Kai and Skylor, The Firstbourne Dragon and The Omega, etc. Other examples include titles such as "Master of Ice Frost and Snow" and "Master of Water Waves Oceans Tides and Fluids". The italicised text are not canon titles. If you have proof that such claims are, in fact, canon, I would greatly appreciate it.
I've also removed many of the previous Elemental Masters from that list, as well as mentions of them, as they aren't particularly notable (with the exception of Jay's mother, Cole's grandfather, and Zane's predecessor).
I've noticed you have a tendency to undo my edits on that article, so I am requesting that before you undo my edits again, that you properly explain why you think my changes should be undone. Should you ignore this message, I will be considering it your first warning.
Thank you,
Warning
[
edit
]
| | |
| --- | --- |
| | Hello. Your unproductive edits have been reverted. Do not continue to violate Brickipedia's policies, and damage the content of our articles or you will be blocked from editing. |

Hello. I'm issuing you a final warning – please heed my prior warnings, or you will be blocked for a short period. ––LCF (talk!) 02:21, 5 October 2019 (UTC)
---