User talk:BoatsAreRockable
From Brickipedia, the LEGO Wiki
Welcome, BoatsAreRockable!
Welcome to Brickipedia, a member of the Brickimedia Network. I hope you like the site and choose to join our work.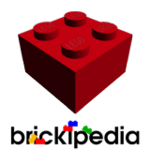 Here are a few helpful links to get started:
If you have any questions, feel free to ask in Chat, ask an administrator, or ask me at my talk page.
I hope you enjoy editing here and being a Brickipedian! Happy Editing! —ToaMeiko
You are free to remove this message after you have read it.
Friends Request
[
edit
]
The Brickfilms wiki is now an official friend of Brickipedia. :) The logo should show up on our main page now, along with a description at Brickipedia:Official Friends. BrickfilmNut (talk) 18:15, 11 March 2015 (UTC)