From Brickipedia, the LEGO Wiki

Are you ever going to do an RFA and pick up your admin rights? :P NovaHawk 03:19, 17 October 2013 (EDT)
Hey BFN, I noticed your comment on a forum on meta- what exactly are you looking for when you say you want a WikiActivity page? How does it differ from Special:Recentchanges? I could probably work on making a page up like wikiactivity without a need for someone to develop a special page for it.

NovaHawk

18:39, 1 November 2013 (EDT)
Nope :) Most of the images are here with some very basic things we need, but that's prety much it so far

NovaHawk

12:11, 17 November 2013 (UTC)
Obviously the bolded red text wasn't big enough :P You may want to check out Brickipedia:News_reporters/Requests ;) (Sorry, I did close that initial forum before, but then the import glitch happened and we lost 6 days of stuff and I forgot to re-close it. I'll work on fixing it all up soon)

NovaHawk

03:56, 21 November 2013 (UTC)
Just wondering- is the contest meant to be only for Brickipedia and CUUSOO wiki on here, or is it for Brickia and Wikia's CUUSOO as well? (the links on the LEGO Universe blog still point to the Wikia sites, so I was just curious)

NovaHawk

00:48, 19 January 2014 (UTC)
Per my Edit on ToaMeiko's talk page
[
edit source
]
The Admin's Barnstar
You've done a good job assisting in recent incidents between users, and have proven yourself to be knowledgeable and diligent in the area of conflict resolution. ToaMeiko (talk) 03:17, 19 February 2014 (UTC)
41030 Olivia's Ice Cream Bike pics have been added-Soup
On SOA Wiki, I posted some images of Fire Knight and Paladin with new designs, and i saw "Oops! This image has been removed! But Go Explore the Wiki!" pop up, why did you remove the images? —Unsigned comment by King Kahuka (talk • contribs).
A gold brick for you!
[
edit source
]
The Gold Brick
Great work on resolving many article feedback reports today! -- ToaMeiko (talk) 03:02, 28 February 2014 (UTC)
You earned silver

You have won the silver medal in

ToaMeiko's

Post-Launch Editing Contest

. Congratulations!

Here are your stats:
183 mainspace edits – 22 page creations – 0 inventories – 0 reviews
The Random Acts of Kindness Barnstar
Thank you for being nice on chat :)

LK901

19:07, 19 March 2014 (UTC)
Only took 5 months...
[
edit source
]
I completely forgot about your news reporter right, just added it in, sorry for the wait :)

NovaHawk

07:04, 23 April 2014 (UTC)
I need to talk to you
[
edit source
]
UPDATE: Nevermind. GaladhanuOhtaryondo (talk) 15:03, 15 May 2014 (UTC)
I found that image...
[
edit source
]
...that we were talking about, the one of Lex Luthor from LEGO Batman 3. It was on the Facebook page for 'LEGO Batman'. They also have some clear shots of Batman, Alfred, and what looks like Cyborg in an alternate suit with some gold plating which I am uploading now. We should keep an eye on it. Berrybrick (talk) 19:12, 30 May 2014 (UTC)
Congrats on your win in our San Diego Comic-Con building contest! Please use Special:EmailUser/TheNightingale to message me with your shipping address, and I'll send it to the LEGO, so they can ship the set to you :)
TheNightingale - Sky Above, Voice Within 03:34, 29 July 2014 (UTC)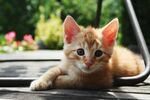 Kitten
LK901 11:19, 21 September 2014 (UTC)

I don't know how often you check Eurobricks, but I have something important to tell you and I'm not enjoying waiting on chat, so just letting you know that I sent you a PM over there. :P
Llyod ZX
Because you are a great editor :P

LK901

15:32, 2 October 2014 (UTC)
Could you consider, User Blog:Soupperson1/Reviewing ~Soupperson1 Friends are Forever! <3

3,000 edits!
Congrats on 3,000 edits :) LK901 16:48, 24 October 2014 (UTC)
Your vote could be critical to this site, please partake in this votes:
Sincerely Soupperson1 Friends are Forever! <3

Thanks!
100px
Thank you!
For helping me with my review template
 18:06, 8 November 2014 BrickfilmNut (Talk | contribs | block): I had a friends list until I had to clear my userpage after I was worried my mom would find it. :P

Your mum doesn't want you to have friends? :O CJC95 (talk) 10:22, 9 November 2014 (UTC)
It may look like he was sharing personal info with them, which I doubt any mom wants their child to do Soupperson1 Friends are Forever! <3

Re:LEGO Batman 3 Gameplay
[
edit source
]
Nuff was talking about it, but I didn't look any up to avoid spoilers. An offhanded comment I saw on Instagram though kind of makes me suspect YT removed them and has an embargo on it until at least Tuesday, but I'd ask Nuff. Berrybrick (talk) 20:20, 9 November 2014 (UTC)
LEGO Club Magazine that i have read online and it was on the back cover
--Schtickman (talk) 23:45, 14 November 2014 (UTC)
Hey BFN! I thought you were staying on Wikia :P Sgt. M00Man86 (talk) 14:11, 7 December 2014 (UTC)
You can always use Special:EmailUser or if you do not have the feature enabled you can use brikkyy13@hotmail.com. BrikkyyTalk 04:13, 23 January 2015 (UTC)
Please refrain from editing descriptions and backgrounds on my WIPs, I don't mind files. But I usually have backgrounds and descriptions in progress and ?I publish them later. Thanks Soupperson1 Friends are Forever! <3

RE: Can't remember :P
[
edit source
]
I was actually waiting for the model so I know what it'll look like in-game. I'll try some ideas out and send them all through BrikkyyTalk 00:35, 20 February 2015 (UTC)
Please see recent the recent budget proposal on admin. Not telling you which way to vote, it's just that it is time-sensitive. Thanks,

NovaHawk

00:20, 27 March 2015 (UTC)

No worries, sorry I just went ahead and closed it like that- usually I'd wait but it was time-sensitive so we could get as many entrants as possible, so I thought I'd better just go ahead with it :) Also would you mind checking admin:Bricki:Discussion, Part 3 and see if there's anything you want to add/change there?

NovaHawk

04:13, 30 March 2015 (UTC)
You moved Captainjackster to UserWiki:Captainjackster should it not be User:Captainjackster? Soupperson1 Friends are Forever! <3

Hello BrickfilmNut, I'm starting Unity, I was wondering if you could help me learn. I really want to get familiar with Unity. My good friend Cody sent me here and said you were very familiar with Unity and its's interface. Thanks! —Unsigned comment by Blasttrooper55 (talk • contribs).
Hey there, are there any good books to learn Unity and C#? Thanks! Blasttrooper55 (talk) 01:49, 29 May 2015 (UTC)
I saw your message on chat, so I went into LDD and found that the official color name for LEGO's current shade of what most people would identify as light pink is, confusingly enough, called light purple. The color ID is 222. I haven't looked at the Joanna page, so I'm not sure what confusion is there, but I'll do my best to clear up any of it right now. Berrybrick (talk) 21:01, 21 June 2015 (UTC)
Is this the kind of thing you were going for for the guidelines/tips for starting out you suggested in the forum about the main page? If so, feel free to add/change anything around. I can add it to the main nav bar if it is, unless you think it should be placed somewhere else

NovaHawk

04:21, 22 June 2015 (UTC)

Yep, all sounds good, I was thinking about adding that info on the images in infoboxes/galleries, but I think I either forgot or didn't know where to put it :P As for categories, I left them out on purpose. Because most of our categories are done automatically, I figured if newbies didn't know about categories they wouldn't start overcategorising things :P A walkthrough sounds great though

NovaHawk

01:48, 25 June 2015 (UTC)
Hey, what kind of issues are you having with WikiLove? The issue with it only sometimes showing up should be fixed (github:361), but if there are more problems I can look into it some more.... -- MtMNC (talk) 20:04, 28 June 2015 (UTC)
Please vote on Brickipedia:Featured Article Nominations/Olivia Soupperson1 Friends are Forever! <3

Re: shop.lego.com Images
[
edit source
]
Re: Brickpicker Image Licensing
[
edit source
]
I would probably be the worst person to ask about licensing :P What I tend to do is just leave the license as "I don't know" (because I don't :P) and then just leave something like "Source: BrickPicker" in the summary section. It's probably not the right thing to do though :D

NovaHawk

02:44, 6 July 2015 (UTC)
Did you get the pun? :P Anyway you deserve way more awards Soupperson1 Friends are Forever! <3

Deepstone armour's actually just the black armour piece, but since we have nothing else to call the suits we may as well go with Deepstone for now :)

NovaHawk

23:21, 8 July 2015 (UTC)

Yeah, they've been a bit slack lately :P About every second suit these days has a name that comes out in the books or some other way (Kimono came from a book, which also named the original suit as "Trainee", I think Jungle came from an app, and we still don't have a proper name for "Techno armour" suit). Hopefully they'll give it a name sometime :)

NovaHawk

03:09, 9 July 2015 (UTC)
Hey! Thank you for the constructive criticism on my first review. I just released my second review and have added comments. I will be reviewing the black manta set next so I hope to add some pictures I have taken to it. Memez2002 (talk) 09:41, 20 July 2015 (UTC)
Care to elaborate on what you changed in my review? —Unsigned comment by Keeffe10 (talk • contribs).
Ok thank you for that. Everything is fine and I just released my 3rd review, so if you would like to categorize it or something go ahead.Keeffe10 (talk) 04:14, 21 July 2015 (UTC) keeffe10
I'd love to review the Star Wars set, but it's been so long since it was released that I don't think people would give it much attention. Right now, the money would be better spent on something more recent like the Big Bang Theory set. If nobody has requested that yet can I request it? :D On that subject, if you guys are considering reviewing the SW7 sets when they come out, please consider sending one my way BrikkyyTalk 10:12, 21 July 2015 (UTC)
Brickipedia:Featured Article Nominations/41078 Skyra's Mysterious Sky Castle Soupperson1 Friends are Forever! <3

So we can chat and stuff
[
edit source
]
You can go to Castlepedia if you want I guess. --Knight
I'm still on jsyk. --Knight
Thank you for the gold brick! :) - Captainjackster on Wednesday, August 19, 2015.
Gold Brick

Captainjackster has awarded you a Gold Brick! Gold Bricks are awards given by users to other users for all their hard work. Great job!

You can copy the code for this Gold Brick and add it to your userpage.

Captainjackster also added the following comment: For all of your hard work and for good manners on chat and for helping me, AND for giving me a gold brick!
Hey, I still check this place if you want someone to chat to :P BrikkyyTalk 08:34, 10 September 2018 (UTC)
Hey BFN, good to see an old face around here again. I still check back periodically so it's nice to see names I recognize :) What're you up to these days? Let's catch up and chat sometime --ToaMeiko (talk) 03:33, 20 September 2018 (UTC)
Hey BFN, yeah sorry I missed you before, I've just come back recently because I can't seem to keep track of LEGO info unless I'm actually making articles about the sets. Probably only sticking to themes I actually collect for now but I guess updating some parts of the wiki is better than nothing? Anyway hope to see you around sometime :)

NovaHawk

05:06, 23 November 2018 (UTC)

Haha yeah, I was going through a list of 2018 pages I need to clean up and spotted 1 or 2 Star Wars sets that I didn't even know existed so that was pretty shocking :D All good, things got pretty hectic for me too over the break so I can understand, it's just been nice to see a few people around here every so often :)

NovaHawk

12:03, 12 January 2019 (UTC)