From Brickipedia, the LEGO Wiki

Soupperson1

Age:

20

Nationality:

Irish

Time zone:

DST!

Themes collecting/collected:
Contributions:
Set collection:

About 97% is here http://brickset.com/sets/ownedby-Soupperson

How long I've been here:

| | |
| --- | --- |
| 12 | This user joined Brickipedia 10 years, 11 months, 3 days ago as of December 1, 2023. |
Hi, I'm Soup, one of the many dedicated editors here at Brickipedia. I'm also an admin! So if you have a problem, any questions or just need assistance feel free to leave a message on my talk, User_talk:Soupperson1. I am a huge fan of LEGO, you can see my favorite themes in my userbox.
I didn't really collect LEGO until I was seven-eight, yes there was sets here and there but not much. I was always big into the LEGO video games as a kid, it was probably my favorite video game franchise at the time. Those games got me into classic movies like Star Wars, Indiana Jones and eventually it got me into the toy itself. In 2008 I started buying Indiana Jones and SpongeBob Squarepants sets. Later, Power Miners and Alantis both sparked my interest and I collected a good few sets from those two themes. I became a serious LEGO collector in 2011 when the Harry Potter theme came back and I bought most of those sets. I liked Ninjago's '11 wave too and bought a few sets, but I steered away from the theme after its first year until the summer of 2015 when I frlt the sets became good again. DC was a big thing for me and I became a hard core LEGO fan after that was announced. It was my favorite theme until this other certain one came out...

"We Can Do It! Build a whole new way!"
―Andrea

Yes, Friends is why I'm still here. Friends is my theme, it's what I think of when people say LEGO. It's crazy to think I pushed it off for so long but when I started to get sets, I was hooked.
Questions you may have-answered!
[
edit
|
edit source
]
Favourite theme:Friends
Second favourite theme:Scooby-Doo
Favourite set:41005 Heartlake High, all the new pieces it introduced! Three amazing figures! The design! And how fun it is to play with, tops it as my favourite set, EVER!
Least favourite set:41050 Ariel's Amazing Treasures, looks virtually nothing like it did in the movie, and it's way to overpriced!
Favourite minifigure:Velma Dinkley, so accurate! They even made her hips orange! She's perfect!!
Favourite mini-doll figure:Ariel, she's so accurate especially when you compare her to the rest of the Disney Princess line.
Favourite song:(this differs regularly but currently it's) Your Type by Carly Rae Jespen! watch it here!
Favourite album:E•MO•TION (Deluxe) by Carly Rae Jespen
Favourite movie:Cinderella (1950)
Feel free to ask me more!
A closer look at my avatar!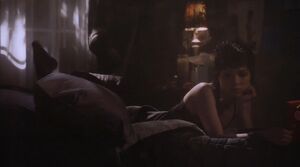 Gold Brick

BrickfilmNut has awarded you a Gold Brick! Gold Bricks are awards given by users to other users for all their hard work. Great job!

You can copy the code for this Gold Brick and add it to your userpage.



Klag

Klagoer has awarded you with a Klag! To get a Klag is a high honour because Klagoer only hands them out to people that deserve them for helping the wiki and making the wiki comfortable! Great job for earning it!
Girl Power
Why don't you have any awards yet? Berrybrick (talk) 15:09, 15 February 2014 (UTC)
This user earned silver

This user has won the silver medal in

ToaMeiko's

Post-Launch Editing Contest

. Congratulations!

Here are their stats:
129 mainspace edits – 9 page creations – 4 inventories – 1 reviews
Mama Mia!
Thanks for creating all those Friends pages :) Berrybrick (talk) 14:16, 14 April 2014 (UTC)
User:Sibo2808

Think Pink!

Sibo2808 has awarded you a Think Pink award! The Think Pink award is given out only by Sibo2808 !

Sibo2808 also added the following comment: You have done a great job on them Friends pages! Keep up the good work! :-D
SHOOP-DA-WHOOP Shark

Brikkyy13 has awarded you a SHOOP-DA-WHOOP Shark! The SDWS is an award given by Brikkyy13 to other users because they've done something that have caught his eye. Good job!
Shaggy Snack

Great job on those Scooby Doo pages so far! And thanks for giving a dang about official colour names when I don't. :P BrickfilmNut (talk) 19:36, 23 January 2015 (UTC)
Editor's barnstar!
Thanks for all the work you've been doing on Friends and Scooby-Doo articles, and for all the great reviews :)

NovaHawk
The Tireless Contributor Barnstar
For your work on Olivia and, more importantly, all and any new info in the world of Friends! BrickfilmNut (talk) 18:26, 28 June 2015 (UTC)
Virtual high-five
Job well done! :P
Gold Brick

Captainjackster has awarded you a Gold Brick! Gold Bricks are awards given by users to other users for all their hard work. Great job!

You can copy the code for this Gold Brick and add it to your userpage.

Captainjackster also added the following comment: For all of your hard work and for alerting me to my error on customs!
Winner of Caption Contest!

This award signifies that you have came in FIRST Omega X's Caption Contest!

Congratulations! =D
Happy birthday Soup!
Hope you get lots of mini-dolls :P

NovaHawk

00:15, 30 March 2016 (UTC)
| | |
| --- | --- |
| | The Tireless Contributor Barnstar |
My favourite quotes by other users!