From Brickipedia, the LEGO Wiki
Welcome to Brickipedia, a member of the Brickimedia Network. I hope you like the site and choose to join our work.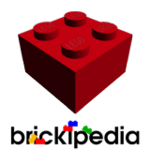 Here are a few helpful links to get started:
If you have any questions, feel free to ask in Chat, ask an administrator, or ask me at my talk page.
I hope you enjoy editing here and being a Brickipedian! Happy Editing! —NovaHawk
You are free to remove this message after you have read it.
:D :D
I just told Berry on chat this, but we're going to rollback to an older version of MediaWikiChat this week so you guys can still chat without any interruptions. We're still figuring out how to properly solve it. Thanks for being patient! (or lack thereof :P) SamanthaNguyen (talk)

00:46, 15 July 2017 (UTC)
Omg I'm stupid xD Sorry, and thanks for clarifying. :P I'm on it now. Please ping me whenever you join! Otherwise I might accidentally forget or something. :P SamanthaNguyen (talk) 16:24, 15 July 2017 (UTC)
No worries, completely understandable! Thanks for taking the time to reply, talking around mid-end sept on IRC is good with me. SamanthaNguyen (talk)

01:35, 2 September 2017 (UTC)
A wild CJC appaeared!
[
edit source
]
I thought you and nearly all the regulars went off on a party together in October and decided to never come back :P

NovaHawk

23:16, 23 February 2018 (UTC)
You never told me if you bought M and M's in London or not :P Soupperson1 Friends are Forever! <3

What's up? How've you been? What've you been up to? Will you even see this? XP BrickfilmNut (talk) 17:55, 7 September 2018 (UTC)
Per BFN I'd love to catch up, I have so much to tell you! Soupperson1 Friends are Forever! <3

lol. Welp, just glad to see everyone seems to be doing alright, and that I didn't lose contact with everyone on a strange sort of final note. XP Just wish I had more to say to everyone. XD BrickfilmNut (talk) 15:09, 5 October 2018 (UTC)
Oh, also, Nuff created a Discord for past Bricki members. There's, uh, not a ton of activity, but I thought I'd mention it in case it's of interest. Link's in the chat logs. BrickfilmNut (talk) 15:12, 5 October 2018 (UTC)
Well I did for like 7 months. But I discovered I can't properly keep track of what LEGO's coming out without actually editing/reading pages here (tried lurking around Brickset, EB, Reddit, etc but nothing worked). So I guess I'm stuck here permanently :P I'll pretty much just be sticking to themes I actually collect for now though, maybe branch out again if we get more people back

NovaHawk

03:05, 6 January 2019 (UTC)
Hey, yeah, those sections currently only use the SetType parameter at the moment unfortunately. Even when I was making the template I thought it'd be good if I could get it to use {{set header}} to at least split the DUPLO section (if toyline=DUPLO was entered) but didn't have much luck. I'll have another look into it though :)

NovaHawk

00:55, 14 February 2019 (UTC)

I can see why I chose not to keep trying that now- I think it'd require the template to be completely reworked (and may not even be able to get it to work if I do), and also probably wouldn't be very reliable- it currently uses categories and words manually entered. Getting things based on semantic properties has at times been a bit unreliable (much better on ShoutWiki than where we were before but I think still has issues if I remember correctly). So probably means a bit more work but don't think I can come up with a way to get it working, sorry

NovaHawk

01:16, 14 February 2019 (UTC)
@Talk: License Minifigures Series
[
edit source
]
Hey, I've put some extra conditions in to try and catch those problems but it doesn't look like they're working (might take some time to come into effect though?). I'm going to be away for a couple of days (should have been gone already but got caught up making some NYTF pages), but I might be able to have a better look sometime then, or at the latest sometime near the end of the week when I can properly get back to a computer. Sorry I can't be much more help right now :S

NovaHawk

23:43, 16 February 2019 (UTC)

It will take some time - updating big templates triggers a job queue ... job ... for every page that transcludes the template or template that uses the template. Manually running that as it'll take an age for them to clear per page load. --Lewis Cawte (talk) 00:03, 17 February 2019 (UTC)
Re: Marvel / Disney image
[
edit source
]
Thanks for letting me know, I completely missed that- I tried getting them from the original source but it looks like the listings got pulled from there and Brickset only had the boxart. Thanks for putting them all in :) Also I haven't forgotten about the spacing on the themetable, will take another look at that when I can

NovaHawk

05:50, 25 March 2019 (UTC)