Feel free to talk about me here.
Userboxes
[
edit
]
Hey Camotoy, for userboxes and user categories like the Blacktron II one to be made, they have to first be approved, by putting a nomination at Brickipedia:Userbox Proposals. Let me know if you need any help filling out a nom, but it should be pretty straightfoward :)

NovaHawk

01:01, 5 March 2014 (UTC)
A barnstar for you!
[
edit
]
The Original Barnstar
Thank you for being nice on chat :)

LK901

10:07, 19 March 2014 (UTC)
Blacktron Living On The Moon
[
edit
]
Well, you don't believe that blacktron lives on the moon, well, here is some proof that they live on the moon:
1. I dont know about this, but i don't think that humanity got on other places other than the moon.
2. In cartoons, the moon would sometimes appear tan, this also happens when the sun shines off the moon, and, lego space back then was very cartoony (i.e. breathing in space without visors)
3. I can't name them (sadly) but in LEGO Media (i think its on the classic space page actually) it says that classic space is on the moon.
Yes, i know, it all relates to Classic Space, thats because Blacktron was the second space theme and they did go against Classic Space.
I know, you still dont believe me, but can you care a little bit? (I guess Blacktronia is probably a secondary name for the BIA)
--King Kahuka (talk) 00:27, 25 March 2014 (UTC)
I don't know if this replies, But I'll try.
Think of it as Blacktron III. I think of it as, in the LEGO world, man sped up with space exploration. FAST.
--Camotoy 10:45, 25 March 2014 (UTC)
Your Fan Fiction
[
edit
]
i read your fan fiction, its really good, but there's lots of things that are wrong. :/
Blacktron, actually, came to defeat Classic Space and Futuron because they were rejected to be the Classic Space astronauts, so blacktron's purpose orginally was vengeance, but then became to conquer everything.
Also, why isn't there any mention of Chip Nebula? :\
--King Kahuka (talk) 20:45, 25 March 2014 (UTC)
Spyrius Robot
[
edit
]
thats cool, and it even goes by the classic boxy look. :P --King Kahuka (talk) 12:57, 10 April 2014 (UTC)
A kitten for you!
[
edit
]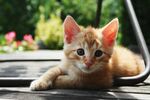 Kitten!
LK901 08:43, 28 May 2014 (UTC)

Overflowing categories
[
edit
]
Hi! The categories on your user page are overflowing off of the page content. It looks like you have two tables on the page, but only one is properly closed--I think that's the problem. If you close the second table at the bottom of the page everything should look normal. :) MtMNC (talk) 00:54, 30 March 2015 (UTC)
Customs Pages
[
edit
]
Hi, Brickimedia Customs has recently merged to here, so your userpages on Customs have been imported. These pages are:
Please note that user talk or Customs talk pages will not be imported by default, if you wish to keep any of these, please either copy them over here, or let me know in the next day or so before the Customs Wiki is permanently removed so they can be imported. Thanks,

NovaHawk

04:01, 13 May 2016 (UTC)