User:Lego613master
From Brickipedia, the LEGO Wiki

At the time of writing, 613 is currently doing a small amount of editing on Brickipedia. Note that this does not yet definitely mean a full-fledged return, but he is working on it. Meanwhile, he continues to be swamped with school.
Lego613master

Item №:

613

Pieces:

1

Minifigures:

0

Price:

$0
€0
£0
$0

Released:
Theme:

Users

Lego613master is a user active on the Brickipedia online encyclopedia. He joined on March 6, 2014, and contains one piece, used to create a human being. He normally likes to be called "613" as a short version of his username.
Description
[
edit
]
The set consists of a single piece, molded in a humanoid form. The completed model tends to be active in doing editing on Brickipedia, and often likes to expand set descriptions. He also likes to create new articles on occasion, and add information to other pages. The model also has rudimentary experience with HTML, such as internal and external linking, text formatting, and basic wiki page setup.
Background
[
edit
]
613 was first introduced to the world of LEGO on the Internet when his friend told him to get a LEGO ID. For a while, he did nothing. Eventually, he discovered My LEGO Network, and he joined there for a while. While browsing LEGO.com one day, he clicked Create & Share, and discovered the LEGO Message Boards. After writing several popular stories, he disappeared. A short while later, he came back, and attempted to write another story. He again disappeared soon afterwards. Around this time, he had discovered Brickipedia (on the Wikia site), and he was doing some work there. Soon, however, he disappeared from Brickipedia, having done little overall. In February 2013, 613 once again joined the Message Boards, and started a new, semipopular story. After quitting the story, he joined the Galaxy Squad Roleplay.
Over a period of several months, he joined many more Roleplays, eventually getting up to 12 at one time, and making hundreds of posts per day. One day, however, his Internet usage went way over, and he was forced to quit at the top of his career, almost exactly a year later (February 2014). Then, he re-discovered Brickipedia, which had moved over to the Brickimedia project. After setting up an account with the same name that he always uses (lego613master), he began to do some small-scale editing. Over the next few weeks, he did more and more, until he got to where he is now. Currently, 613 enjoys editing, and often does a few dozen every morning, mostly expanding set descriptions and adding more text to small pages.
613 does not like sugar-coated doughnuts. Nor does he greatly enjoy the free sample donuts at Hornbachers. He does, however, enjoy heavily frosted ring doughnuts.
613's edit count as of 3/27/14 is 553.
613's favorite Chat emote is currently the (awesome) emoticon.
Gallery
[
edit
]
613's full avatar
Appearances
[
edit
]
This article or section is incomplete.
Please improve the article, or discuss the issue on the talk page.
LEGO.com
Brickset
Wikia
CUUSOO
MOCPages
ReBrickable
Video Game Appearances
[
edit
]
Unofficial LEGO.com Description

[

edit

]

This is a description taken from LEGO.com. Please do not modify it. Kewl! Oh, look whose page you just landed on! Lego613master's! You may feel free to contact him on his talk page, or you can sometimes find him on chat! If you have a question, he's always willing to help.
Includes always-ready-to-make-a-friend disposition!
Can provide answers to questions that aren't too hard!
Absolutely FREE, no charge!
Inventory
[
edit
]
Sources
[
edit
]
Related Sets
[
edit
]
AKA, his friends on the Brickimedia network
External links
[
edit
]
Barnstars
[
edit
]
The Original Barnstar
Great work on all the new articles you've been writing! Keep it up! -- ToaMeiko (talk) 17:17, 7 March 2014 (UTC)
The Editor's Barnstar
For all your recent productive edits! BrickfilmNut (talk) 22:51, 19 March 2014 (UTC)
The Editor's Barnstar
Good work editing :)

LK901100 AE - TLM RP 19:34, 24 March 2014 (UTC)
Kittens
[
edit
]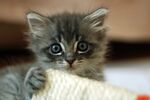 Good editing
CJC95 (talk) 14:44, 21 March 2014 (UTC)

Edibles
[
edit
]
| | |
| --- | --- |
| | I wanted to give you pizza, but there was none... CJC95 (talk) 15:55, 4 April 2014 (UTC) |
Great edits, you're improving this site so much!
Gold Bricks
[
edit
]
The Gold Brick
Gold Brick..........

LK901

100 AE - TLM RP 18:11, 14 April 2014 (UTC)