From Brickipedia, the LEGO Wiki
Welcome to Brickipedia, a member of the Brickimedia Network. I hope you like the place and choose to join our work.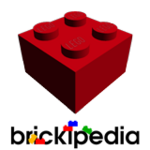 Here are a few helpful links to get started:
Internal pages:
External Wikipedia pages:
Remember that you should always sign your comments on talk and vote pages using four tildes, like this: ~~~~.
I hope you enjoy editing here and being a Brickipedian! If you have any questions, feel free to contact me on my talk page. Happy editing! —NovaFlare
You are free to remove this message after you have read it.
And you have rights now :)

NovaHawk

02:25, 26 November 2013 (UTC)
helloooo
[
edit
]
How's it going? Wanna create your userpage :D? Ajraddatz (talk) 07:16, 7 February 2014 (UTC)
I've never seen Barney look so serious :P The moc looks great though :)

NovaHawk

01:14, 3 April 2014 (UTC)
Re: Soccer Player
[
edit
]
Hey, thanks, but they're actually just white team minifigs- the French guys look like this, and replaced the white team in a version of 3420. From what I can tell, the French edition was extremely limited so there isn't a whole of info or pictures of the minifigs :( But thanks for the help anyway, those pages will help with the white team when I get around to making a page for them, Brickset/Bricklink don't have images of their backs either so it'll save me looking for them :)

NovaHawk

02:17, 30 June 2014 (UTC)
Copy-pasted message to any admins still around
[
edit
]
An award for you....
[
edit
]
RAWR
Thanks for editing all of those Thunder Cat articles! Berrybrick (talk) 19:00, 9 July 2014 (UTC)
Repetitive tasks
[
edit
]
New one for you - Template:SHsets needs the same as Chima did, except for 2012, 2013 and 2014 :P CJC95 (talk) 21:22, 9 July 2014 (UTC)
it took me 15 minutes to make one edit i hate u literally so much Tara22 (talk) 21:12, 16 August 2014 (UTC)
Re:Chat
[
edit
]
But then I went there and you left so I had to leave. CJC95 (talk) 18:46, 18 August 2014 (UTC)
News reporter
[
edit
]
Can I please nominate you? Berrybrick (talk) 21:15, 18 August 2014 (UTC)
WHY have you not been on chat for like, three days? CJC95 (talk) 19:16, 5 September 2014 (UTC)
Lol :P NovaHawk (talk) 22:14, 4 October 2014 (UTC)
Your vote could be critical to this site, please partake in this votes:
Sincerely Soupperson1 Friends are Forever! <3

Contest
[
edit
]
But a screenshot can be faked... But, sure :P --LK901 20:36, 5 November 2014 (UTC)
Because you deserve more awards!
[
edit
]
1 from brickimedia dosnt suit you well :P
http://www.dailymail.co.uk/news/article-2887579/Comedy-memorabilia-no-laughing-matter-super-fan-spent-25-000-15-years-acquiring-world-s-largest-repository-Chuckle-Brothers-merchandise.html CJC95 (talk) 22:37, 27 December 2014 (UTC)
Review Template
[
edit
]
Dear admin,
[
edit
]
Please see recent the recent budget proposal on admin. Not telling you which way to vote, it's just that it is time-sensitive. Thanks,

NovaHawk

00:21, 27 March 2015 (UTC)
Nananananananananananananananana DEADPOOL :P (seriously though, good luck :)) BrikkyyTalk 13:55, 28 March 2015 (UTC)
It's not that I don't like Deadpool, I just though Yellow Jacket looked cooler :P

I think you're starting to get Deadpool confused with Chuck Norris (did you know that Chuck Norris doesn't mow his lawn, he just sits on his porch and dares it to grow?). :P

Brikkyy

Talk

16:44, 28 March 2015 (UTC)

What you said got me thinking :P

Brikkyy

Talk

22:57, 31 March 2015 (UTC)